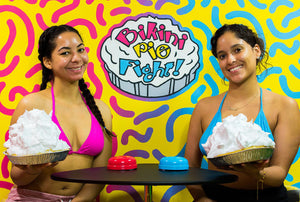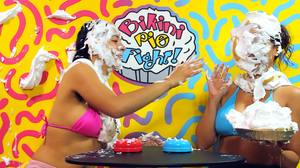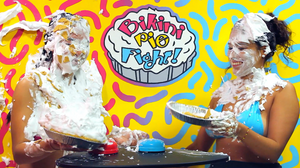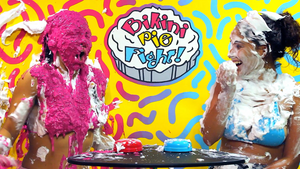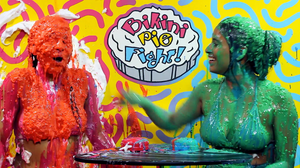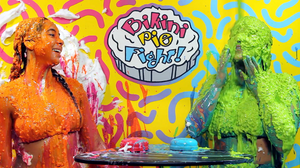 Bikini Pie Fight 1 "Celine vs. Gigi"
It's an all-new gameshow concept complete with answer buzzers and a hand painted background! This first installment stars two sisters, Celine & Gigi, in a very real battle of trivia, with each question resulting in a messy pie to the face for the loser! In Round 2, the game moves on to slime as the sloppy punishment of choice. The player with the lowest score at the end becomes the recipient of a pie barrage, and the winner gets a "special prize" as well.
This download includes one 23 min edited episode filmed in gorgeous 1080p. It includes lots of graphics, music and sound effects and makes for a helluva fun watch!