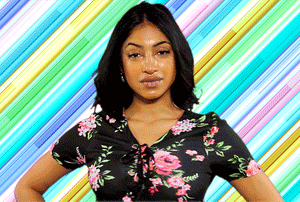 Guess The Mess "Gabi"
It's Gabi's debut scene! Watch as she plays a game of Guess The Mess, dipping her feet into various bowls of mystery substances. Little did she know that she would be wearing the mess as well! Featuring two, never-before-seen slime recipes (as well as the classic chunky style), you'll see Gabi's pleasant attitude and clean sundress wiped away in a deluge of colorful slimes! Let's just hope the whiny victim doesn't say the Secret Word to trigger the pies...
Total run time is 41 minutes. Includes one edited episode plus bonus footage and outtakes (wide angle). Filmed in gorgeous 1080 HD.