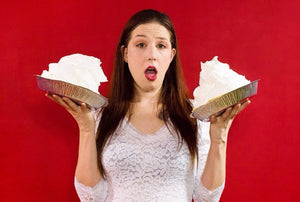 Just Desserts 1 "Tara"
Introducing Just Desserts, a new collection of videos where snobby socialites get their creamy comeuppance!
In this edition, Tara is expecting a small delivery from the gourmet bakery, but is shocked when the deliveryman arrives with 20 real cream pies. When Tara's asked to cover the full bill, she becomes exceptionally rude, and it's only appropriate that this snobby redhead gets plastered with the entire order of creamy confections!
Total run time is 37 minutes. All footage filmed in gorgeous 1080 HD. Includes medium, wide angle and close up footage.