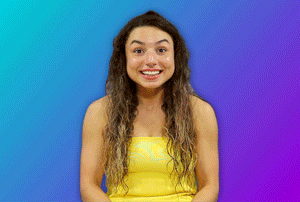 Megaslop Jackpot Junior "Jess"
Everyone's favorite sorority girl is back and this time she's taking a spin at Megaslop Jackpot! But once again, Jess gets more than she bargained for in the form of three disgusting green and chocolate slime surprises. Whiny, defeated, and with her party dress ruined, no Pie Zone scene would be complete without a giant shaving cream pie to the face, with the unlucky recipient Jess bearing the mess!
Total run time is 27 minutes. Includes loosely edited scene plus bonus wide angle footage. Filmed in gorgeous 1080 HD.