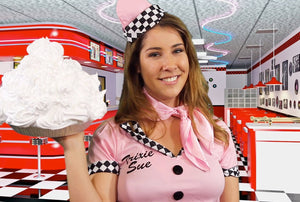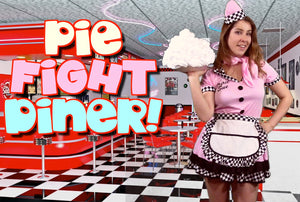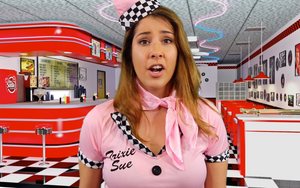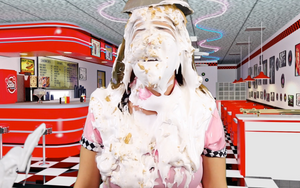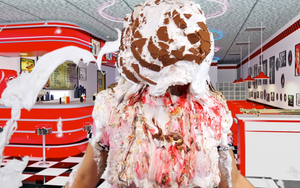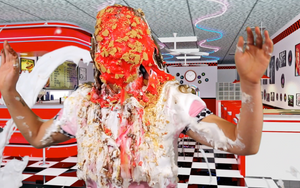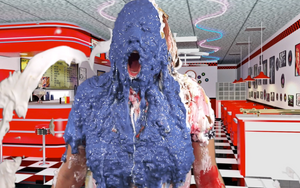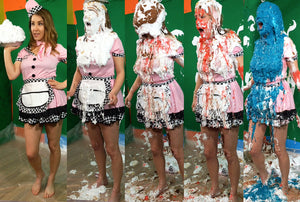 Pie Fight Diner "Stephanie"
There's a new waitress at this 1950s diner, and little does she know that the pies were made for more than just eating! See Stephanie take a barrage of cream pie and pudding pie hits in this wild scene, in all your old fashioned flavors (chocolate, strawberry, vanilla). Just when Stephanie thinks the ordeal is over, there's one last sloppy surprise from above!
Total run time is 33 minutes. Includes wide angle bonus footage. All footage filmed in gorgeous 1080 HD.