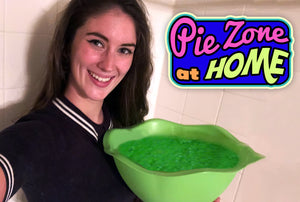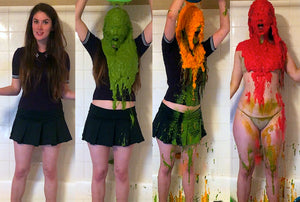 PieZone at Home "Bella"
New messy shoots may be on hold for now, but when the model can't get to the messy shoot, why not bring the messy shoot to them!
Bella's here, live from her AMAZING bathroom in Missouri, and ready to test her luck at a game of trivia. There's $600 on the line, BUT...a wrong answer will trigger only the sloppiest of consequences! Watch as Bella is forced to slime herself three times (using premium, PieZone patented slime, of course). Losing her clothes along the way, Bella finds out that even during a pandemic, there's always time for a humiliating sliming!

Total run time is 6 minutes. Filmed in gorgeous 1080 HD in vertical orientation.