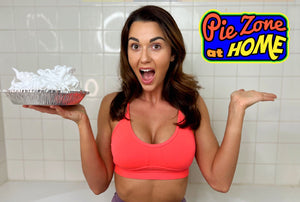 PieZone At Home "Vlada"
It's the Season 2 premiere of...PieZone At Home! 🎉🎉🎉 
Coming to you live from Las Vegas, in her bathtub, let's welcome back Vlada! We've managed to catch her in between trips to the gym today; she just couldn't turn down the chance to win $500 in our trivia challenge 😜 But unfortunately for her, when it comes to PieZone trivia, the dealer always wins 😹 Watch as Vlada suffers the messy consequences of ten sloppy pies to the face and a bowl of chunky green slime topping over the head (specially delivered by her assistant on hand 👌).

Total run time is 17 minutes. Includes two camera angles. All footage filmed in gorgeous 1080 HD.