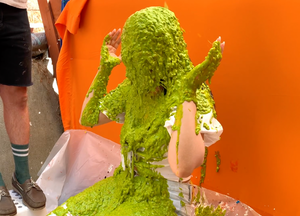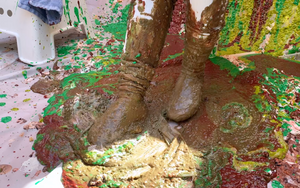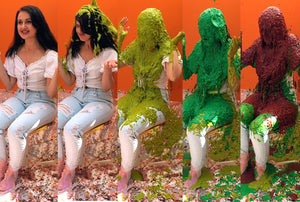 PieZone-LA-002 "Lana"
The Nickelodeon News is back on the air, with an all-new host…Lana! 
Of course Lana knows this isn't any ordinary news show, and is extremely wary of saying the phrase that will trigger a deluge of yucky, green slop all over her pretty hair and face...heck, it's already happened a few times already! 😈 Lana almost makes it to the end of today's show clean, but alas, the slime eventually finds a new victim. These light green, bright green, and chunky chocolate concoctions are a stark reminder that on Nickelodeon, there's never any escaping a sloppy sliming!

Total run time is 32 minutes. Includes three camera angles (main, 45º and wide). All footage filmed in gorgeous 1080 HD.