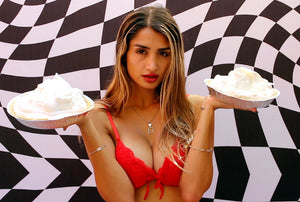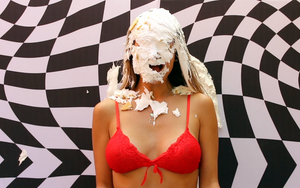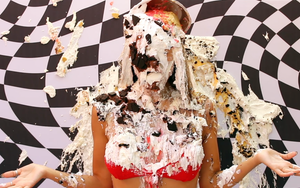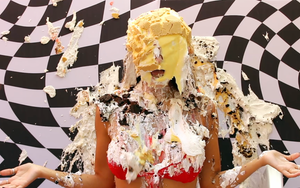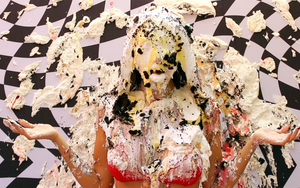 PieZone-LA-003 "Mia"
Introducing the alluring, the scintillating, the one and only...🥁🥁🥁🥁🥁🥁...Mia Ventura!

Dressed in red lingerie, Mia is here to shoot new content for her OnlyFans page. But in lieu of her regularly mature content, she's going to be trying her hand at something new. That's right, standup comedy 🎭 Try as she may, Mia's corny jokes just don't hit their mark. So we made sure to provide something that will!! Watch this sexy comedienne get plastered with a dozen Cool Whip pudding pies in the face, giving this standup act the creamy punchline it so desperately needed 😻 Oh, and there's room for some of Mia's regular OnlyFans content at the end as well...

Total run time is 33 minutes. Includes three camera angles (main, 45º and wide). All footage filmed in gorgeous 1080 HD.