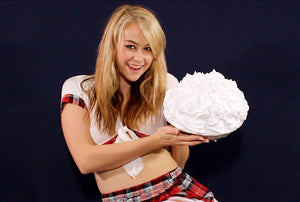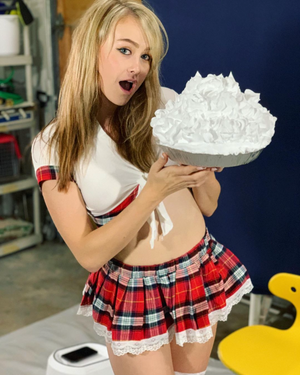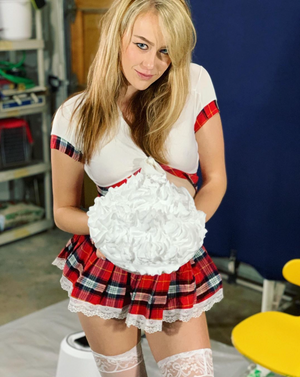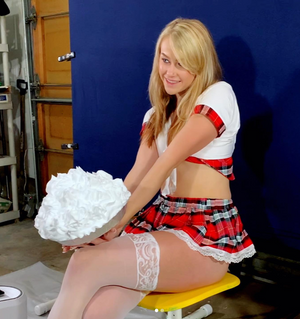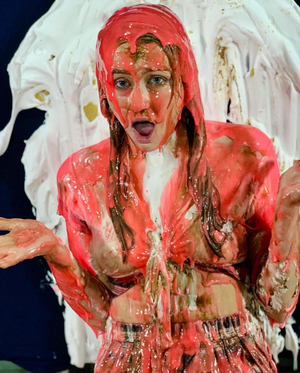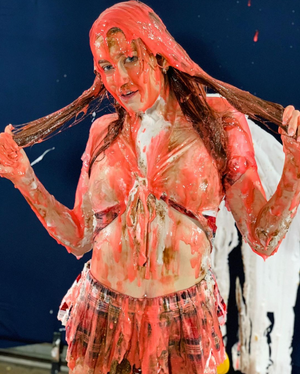 PieZone-LA-007 "Eve"
Eve is back! Wearing a sexy schoolgirl outfit, she takes a dozen shaving cream pudding pies to the face and a bucket of thick & smooth gunge.
Total run time is 24 minutes. Includes three camera angles (main, 45º and wide). All footage filmed in gorgeous 1080 HD.