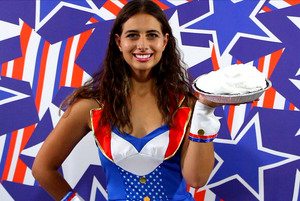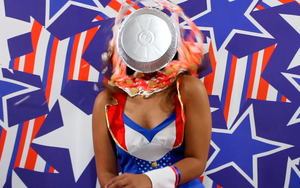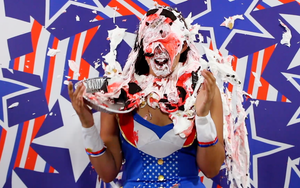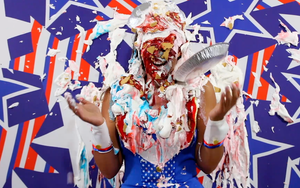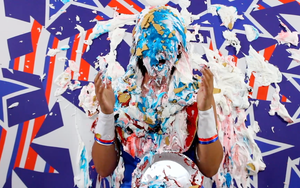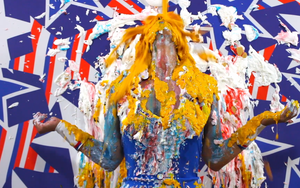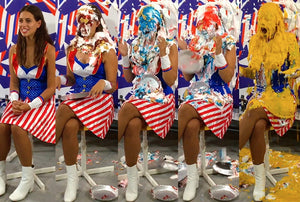 PieZone-LA-012 "Jordyn"
Say hello to Jordyn! She's here as a pretty USO performer, but when her rendition of "You're A Grand Old Flag" falls flat, she's commanded to make the ultimate sacrifice for her country...being hit with a barrage of gooey cream pies 🤪 Watch as Jordyn goes from cheery and clean to star-spangled splattered in an onslaught of red, white and blue pies 🇺🇸 For her courageous service, Jordyn is ultimately awarded the Medal of Topping, which makes for a most disgusting banana slime finale!
BONUS FOOTAGE: After the shoot, Jordyn continues to play in the mess on the floor, and takes an additional recycled sliming 😁
Total run time is 25 minutes. Includes three camera angles (main, 45º and wide). All footage filmed in gorgeous 1080 HD.