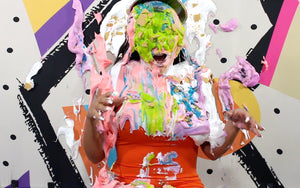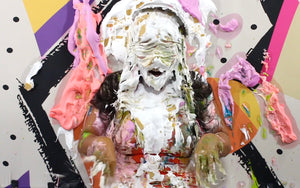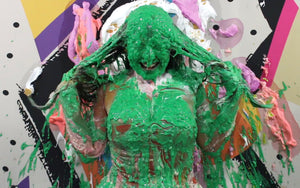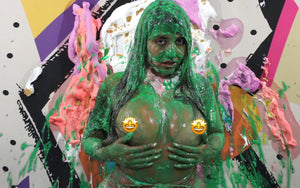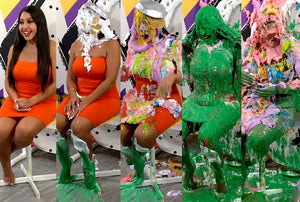 PieZone-LA-014 "Brigitte"
From Playboy to PieZone, say hello to Brigitte!
In her debut messy scene, this nouveau pie model gets the full splatter experience, taking fifteen sloppy pies to the face and a heaping bucket of green slime over the head 🏆 Oh yeah, that orange tube dress doesn't stay up 😊 And that's just the start! 

Two buying options include Standard and Extended Versions.
STANDARD: Edited scene includes three camera angles (main, 45º and wide).  Total run time is 27 minutes.
EXTENDED: Includes everything from the standard scene plus a pre-shoot sequence featuring bare feet dipping in bowls of pie & slime and post-shoot, fully nude messy play. Total run time is 47 minutes.
➡️ Producer's Note: The Extended Version is HIGHLY recommended 😏
All footage filmed in gorgeous 1080 HD.