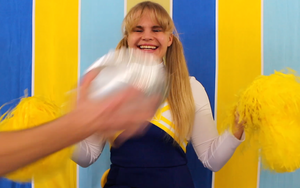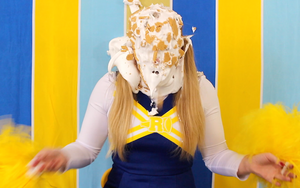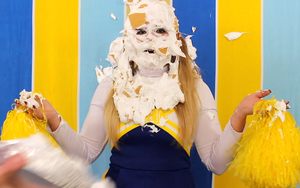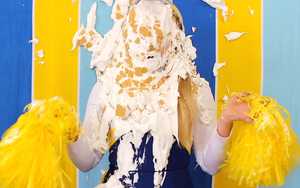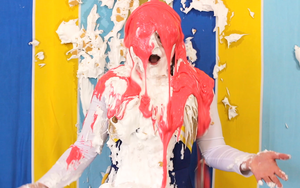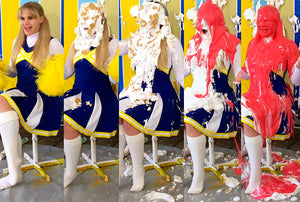 PieZone-LA-017 "Kayleigh"
Get ready for the messiest homecoming pep rally ever!
It's Kayleigh's final scene, and she's so full of school spirit that she'll do ANYTHING to psych you guys up for the big game 🏈 Obviously there would be nothing crazier than seeing the head cheerleader get completely creamed with a dozen sloppy pies in the face 🤩🤩🤩 Watch cheerleader Kayleigh transform into a big blob of pie in front of the entire student body, complete with a smooth, pink slime topping to boot!
Total run time is 22 minutes. Includes three camera angles (main, 45º and wide). All footage filmed in gorgeous 1080 HD.