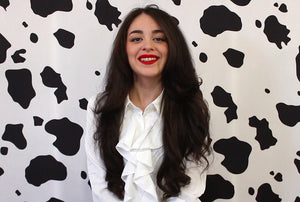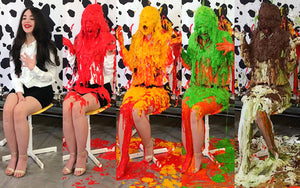 PieZone-LA-021 "Jessica"
It's the royal coronation of The Condiment Queen!  
In her first video address to the Débussy Condiment empire, Jessica, the heiress to the throne, manages to insult and terrify just about everyone, all the while coolly closing two main distribution centers. However, the video production team, fed up with her majesty's brashness, decided it was time to play a daft prank on the evil empress 😲😏👏 Watch Jessica get the royal slopping of a lifetime—a disgusting treatment of ketchup, mustard, relish, mayo and chunky barbecue sauce—which leaves her majesty totally trashed and crying for daddy!
Total run time is 27 minutes. Includes three camera angles (main, 45º and wide). All footage filmed in gorgeous 1080 HD.