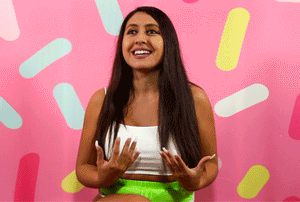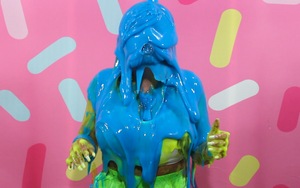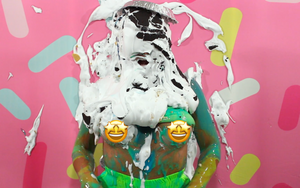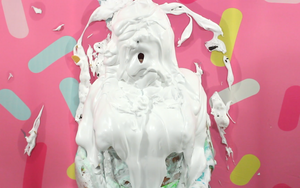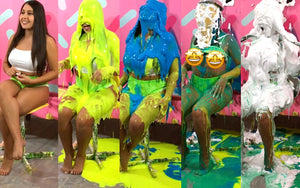 PieZone-LA-025 "Brigitte"
Brigitte is back in an all-new, super sloppy gunge-first scene!
Join her on a wild & crazy trip to Ooey Gooey Gumdrop Land, a theme park with gooey gunge galore! Wearing a tube top and short shorts, Brigitte takes a big, thick, neon yellow gunging followed by an even more stunning neon blue version. Then it's the Attack Of The Pies, which leaves Brigitte all creamed up. To top things off, there's a PERFECT pouring of shaving cream goo all over Brigitte's head, the appropriate end to a trip to Gumdrop Land!
Total run time is 26 minutes. Includes three camera angles (main, 45º and wide). Also features post-shoot messy play in the nude. Total run time is 32 minutes. All footage filmed in gorgeous 1080 HD.