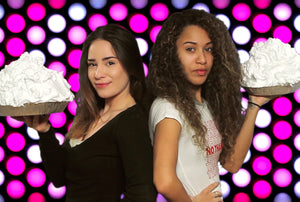 Prize Or Punishment "Anna & Sarah"
Introducing Prize Or Punishment, the world's most rigged, unfair and messiest gameshow ever, but these lovely ladies don't know it yet! Watch as Anna & Sarah endure round after round of pie & slime punishment for a chance to win a trip to Hawaii. Spoiler alert: the trip doesn't actually exist, but their pursuit of the prize is pure slapstick gold! 
Total run time is 39 minutes. All footage filmed in gorgeous 1080 HD. Includes wide angle footage.