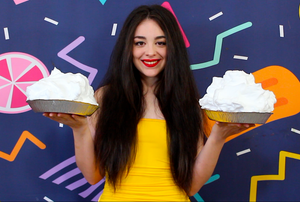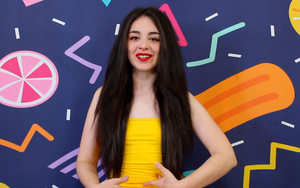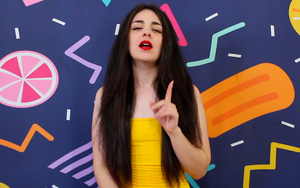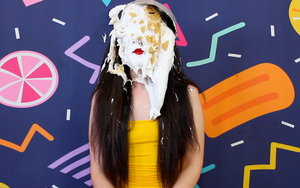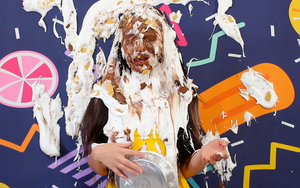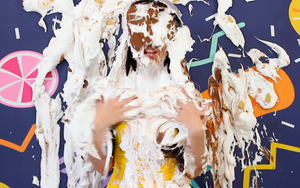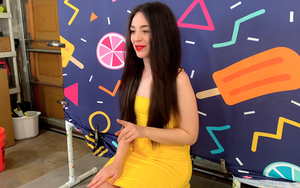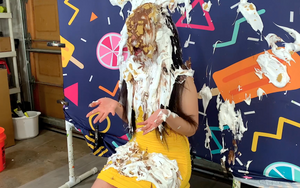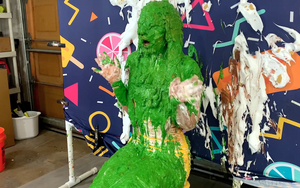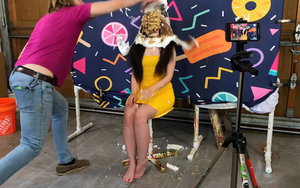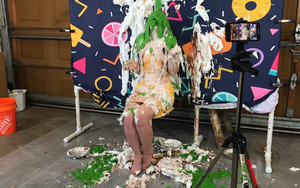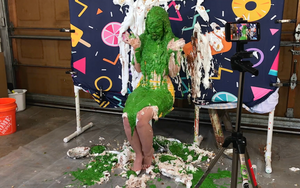 QuickSplats-001 "Jessica"
Jessica's back and ready for summer in her sexy yellow club dress! Today she's gong to demonstrate proper sunscreen application using a product—you might've heard of it—called Piescreen. Watch Jessica take ten huge "applications" of Piescreen, getting the sloppy product absolutely everywhere 😂 If that wasn't enough, to achieve even greater protection, Jessica demonstrates how to use Slimescreen as well! Now there's no way the sun will penetrate that green sloppy goodness 🤤
Two buying options include Condensed and Extended Versions.

CONDENSED: Edited scene includes main camera angle. Total run time is 5 minutes. 
EXTENDED: Includes three camera angles (main, 45º and wide).Total run time is 15 minutes.
All footage filmed in gorgeous 1080 HD.