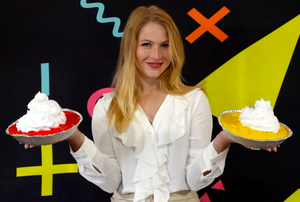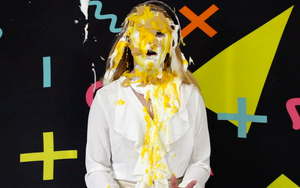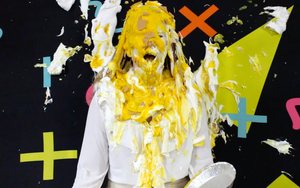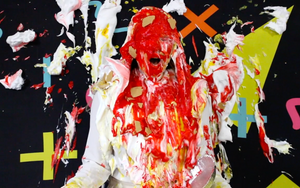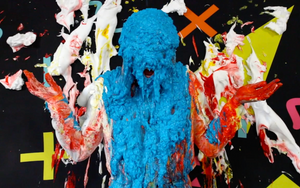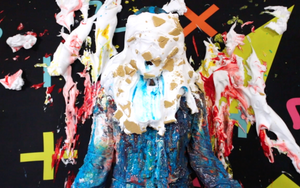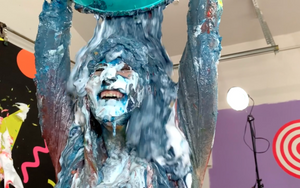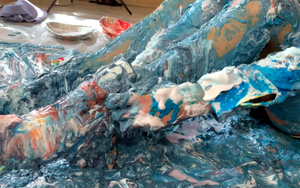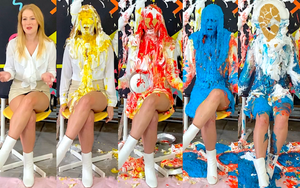 QuickSplats-004 "Danielle"
Bossy blonde, Danielle, is here to explore the offerings at a local bake sale. But when she encounters our table of world-infamous, homemade pudding pies, Danielle's acerbic attitude earns her a helping of messy retribution! First for Danielle's favor is a five round of our newest flavor, Lemony Lime Pie 🍋🍋🍋, to be followed by another five of our Veriest Cherriest of Very Cherry Pies 🍒🍒🍒 Completely humiliated at this point, Danielle's final misfortune is a chunky blue slime smoothie dumping 💙💙💙 Just another day in the life of a bossy blonde!
Three buying options include Condensed, Standard and Extended Versions.

CONDENSED: Edited scene includes main camera angle. Total run time is 5 minutes. 
STANDARD: Includes several additional self-pieings. Three camera angles (main, 45º and wide). Total run time is 15 minutes.
EXTENDED: Includes everything plus post-shoot messy footage with special focus on boots, boot filling, socks and total messy immersion! Three camera angles (main, 45º and wide) included. Total run time is 29 minutes.
All footage filmed in gorgeous 1080 HD.