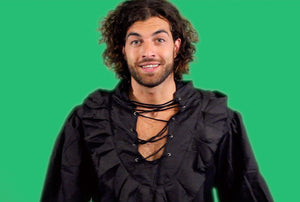 Romeo's Slapstick Tragedy "Yoan"
In this untold sequel to Shakespeare's Romeo and Juliet, Yoan plays a douchey Romeo who's been caught cheating by Juliet. His punishment? Just a few sloppy pies to the face, buckets of chunky slime poured over his head, and seltzer water sprayed right in his face! That'll teach this hot jerk a lesson!
Total run time is 18 minutes and includes wide angle bonus footage. All footage filmed in gorgeous 1080 HD.