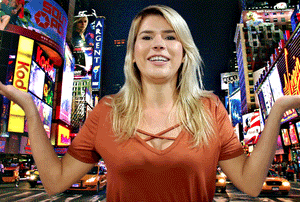 Slime And The City "Hannah"
Hannah is back and she wants to tell you how much she loves living in New York City! In New York, you can be a model on a video shoot when some green slime just starts falling on your head. Now you're instant art! And don't get Hannah started on those New York-style pies...heck, in NYC, they'll even smash 'em right in your face for you! This mega messy masterpiece is a can't-miss!
Total run time of both videos is 70 minutes. Includes one edited scene, wide angle footage plus post-shoot shenanigans. All footage filmed in gorgeous 1080 HD.