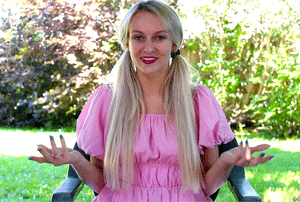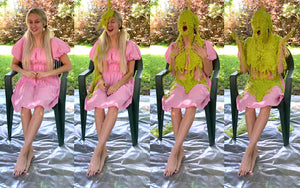 SlimeBabes-001 "Summer"
It's the inaugural volume of SlimeBabes, a new series featuring gorgeous models taking glorious gloppings, the likes of which have not been seen before 🏆🥇😎
In this YCTDOTV-inspired scene, Summer, barefoot and wearing a lovely pink dress, ponders aloud what's in store for her today. It's not long before she utters those three magic words that trigger a deluge of the chunkiest green slime we've ever made! Conceding defeat, Summer precedes to deliver five big shaving cream pies right in her face! After this, it's one more recycled sliming to bring Summer's day of messy adventures to an end 🎬

Two buying options include Condensed and Extended Versions.
CONDENSED: Edited scene includes main camera angle. Total run time is 6 minutes. 
EXTENDED: Includes three camera angles (main, 45º and wide). Total run time is 20 minutes.
All footage filmed in gorgeous 1080 HD.