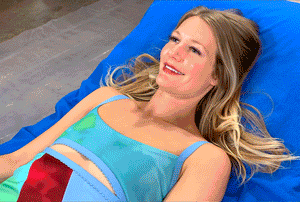 Smushy's Challenge "Audrey"
🥳
WINNER! BEST WAM VIDEO OF THE YEAR
🥳
Watch Audrey take Dr. Smushy's Laydown Pie Challenge and transform into an unrecognizable blob of pie, slime, slop and smush!

Total run time is 38 minutes. Includes three cameras angles (overhead closeup, 45º medium and overhead wide). All footage filmed in gorgeous 1080 HD.