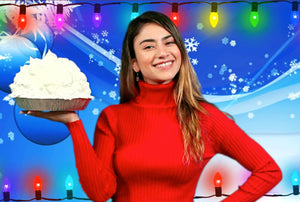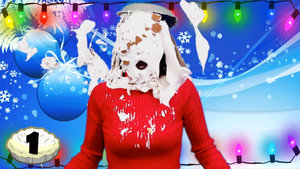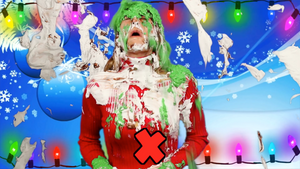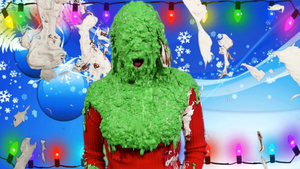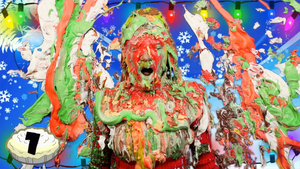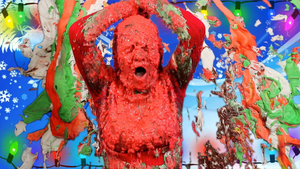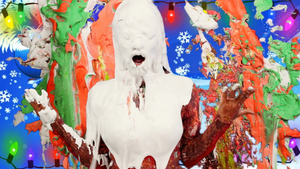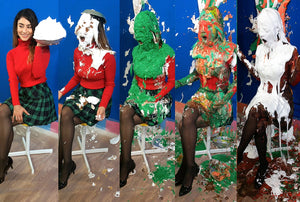 Super Messy Christmas Spectacular "Sofia"
🎼 'Tis the season to be sloppy! 
Prim and proper Sofia is back in the ultimate messy gameshow—she's playing for a brand new Tesla Model X—but will her cute Christmas outfit survive the pending onslaught of slop? You bet it won't! Watch as Sofia stumbles through the Christmas trivia, paying for her arrogance in a barrage of Christmas colored pies and chunky slime dumpings! If that wasn't enough, we have one final shaving cream glooping that will ensure this unhappy contestant heads home in humiliation!
Total run time is 34 minutes. Includes edited gameshow episode plus wide angle bonus footage. All footage filmed in gorgeous 1080 HD.