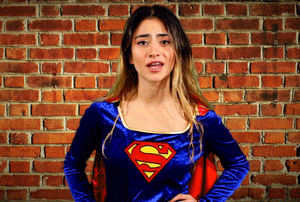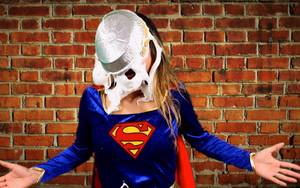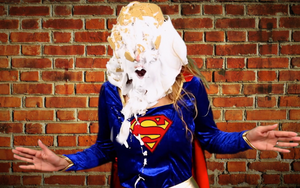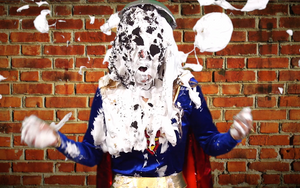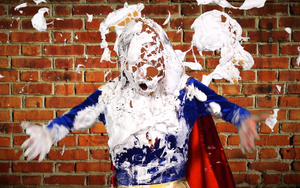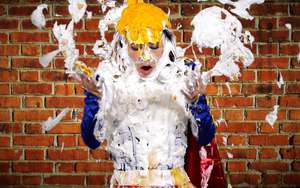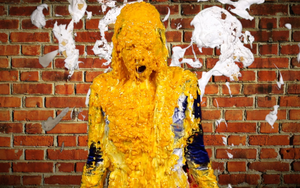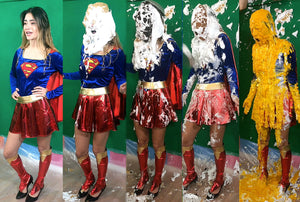 Supergirl Gets Creamed "Sofia"
She's faster than a super fast bullet! Stronger than a really strong horse! And way hotter than Batgirl 😉 But is her standup act even slightly funny???
Sofia's back and this time she plays the tragically unfunny Supergirl. When her jokes don't land, the audience knows what will...a hilarious barrage of cream pies thrown and pushed in her face! Watch Sofia get the superhero special, taking pie after pie of splatter-ific perfection. Of course, this standup routine wouldn't be complete without Sofia getting the sloppy yellow topping, much to her chagrin 😹
Total run time is 25 minutes. Includes wide angle bonus footage and additional, post-shoot messy play. All footage filmed in gorgeous 1080 HD.