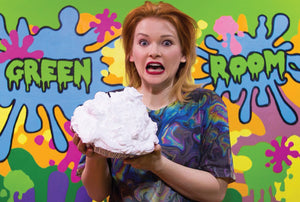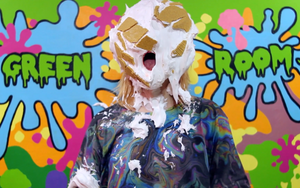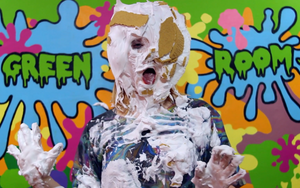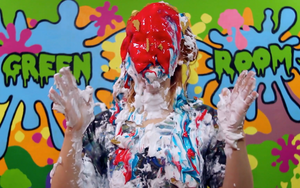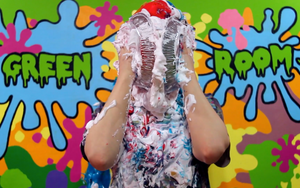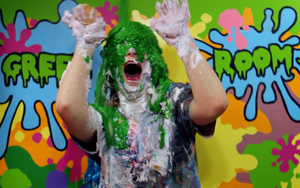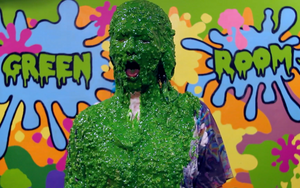 The Green Room 2 "Rena"
Today's Green Room audition features Rena, the redheaded rockstar! Wearing a psychedelic t-shirt, Rena models a giant, bakery-style pie for the camera in a variety of super goofy poses. Rena starts out getting pied in the face a number of times, and was practically dancing in her seat, styling the shaving cream all over her hair, face and clothes. She then has a couple red & blue pudding pies in her face, and turns into a melting Firecracker popsicle! After a recycled self-pie sandwich, Rena gets nicely slimed in a thick, green slime!

The video follows a loose, interview-style format with very little editing. I've again included my own "pop-up commentary" with jokes & insights that hopefully add to the viewing experience!

All footage filmed in 1080HD. Total running time is 31 minutes.