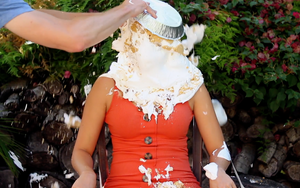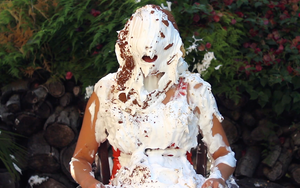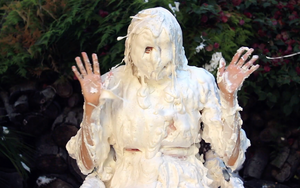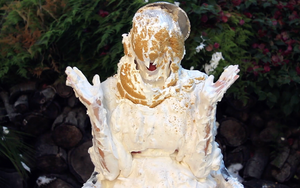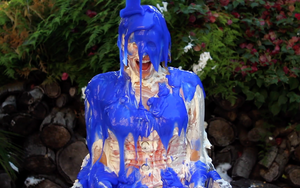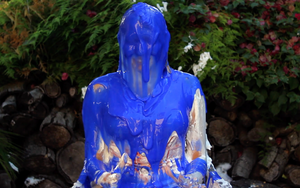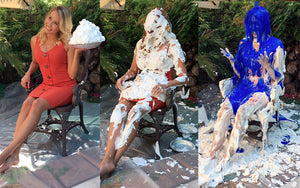 The Pie Patio "Ashlee"
In these tumultuous times, it takes extraordinary courage to hold your head high, smile proudly, and...get walloped with pies in the face!
In the latest installment of The Pie Patio, Ashlee is here as the resident heroine ready to solve all the world's problems, one pie at a time. She should know this MIGHT take a while 😁  Watch Ashlee get the full battery pie strike—pushed pies, thrown pies, self-pies, a pie sandwich and shaving cream slime—all creamy and gooey and ending with a nice bucket of sticky blue gunge to crown her achievement of the day! And for this, Ashlee, we salute you!

Total run time is 40 minutes. Includes wide angle bonus footage. All footage filmed in gorgeous 1080 HD.