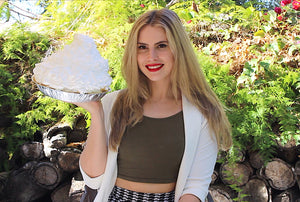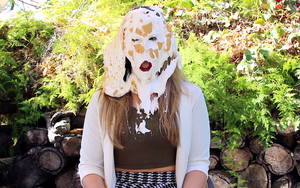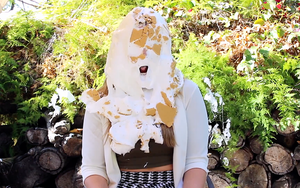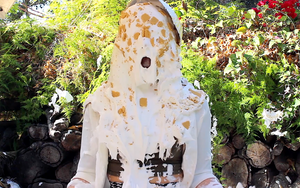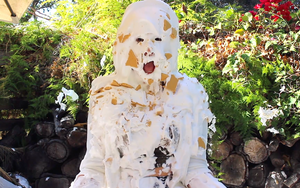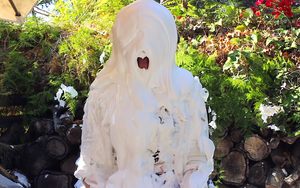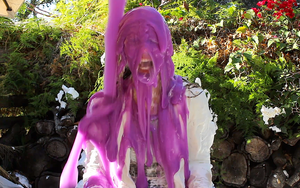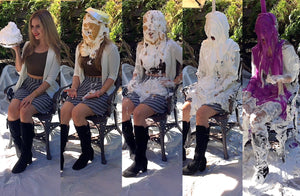 The Pie Patio "Caitlyn"
Our newest model, Caitlyn, is a lot of things—financial wizard, video game connoisseur, social media influencer—but does she have what it takes to bear the brunt of a full-scale pie pummeling??? 
In this true test of character, Caitlyn courageously takes all the creamy treats we have to offer. "That pie is way too huge" you say? Well, watch Caitlyn as she effortlessly opens her eyes, no wipe! A whole lotta self-pies, pie sandwiches and one glorious pie wash later, and Caitlyn's made it to the finish line! Her prize: a giant bucket of groovy grape gunge 👻🍇🎖👻🍇🎖👻🍇🎖Hope you like slime bubbles! 
Total run time is 42 minutes. Includes wide angle bonus footage. All footage filmed in gorgeous 1080 HD.