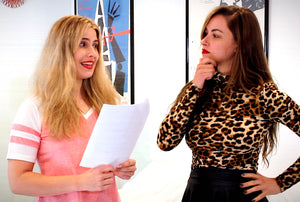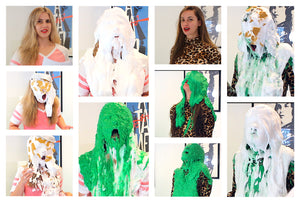 The Rehearsal "Caitlyn & Jules"
During the Pie Fight Girls shoot, there was just enough time for a follow-up scene with Caitlyn and Jules. It was a little bit rushed, but these girls give it their all in this messy slapstick skit! Watch as Caitlyn and Jules rehearse for the new PieZone musical, a performance that takes them on a sloppy journey of shaving cream pies and chunky green slime! And if you like this scene, make sure to catch the full show when it opens on Broadway! Opening Night TBD.
Unedited footage runs 17 minutes total. All footage filmed in gorgeous 1080 HD. Main camera angle only.