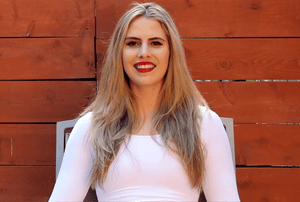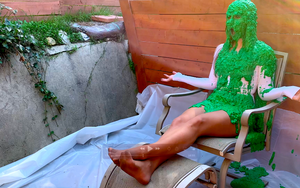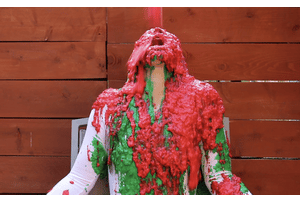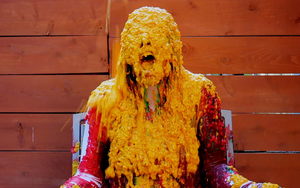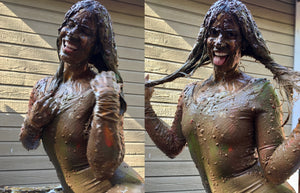 The Slime Spa "Caitlyn"
Welcome to The Slime Spa! 🧖‍♀️😮😱 It's an all-new outdoor setup and with it, the long-awaited return of...drum roll, please...CHUNKY SLIME!!! 
Here to mark the occasion is Caitlyn, fresh off her Pie Patio debut, and ready for more mess. But is she really up to the task this time??? Dressed in a white leotard and pantyhose, Caitlyn soon finds out that this experimental spa treatment is really just a healthy dose of VERY chunky slime! First green🟢, then red🔴, then yellow🟡—then pies and pie wash⚪️—and finally an extra chunky chocolate🟤 dumping to go out on. With Caitlyn looking straight into the slop, mouth open every time, it's safe to say this spa treatment really did the trick...of getting Caitlyn super duper sloppy, that is!
Total run time is 34 minutes. Includes wide angle bonus footage. All footage filmed in gorgeous 1080 HD.