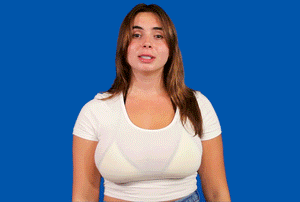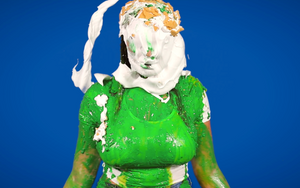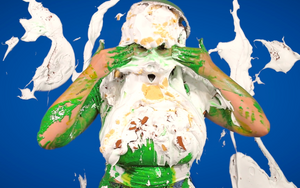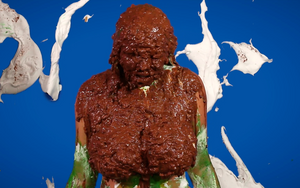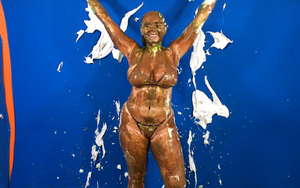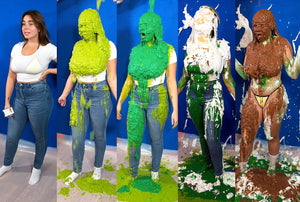 Cash 4 Slime Again! "Lila"
Lila's back—and waddya know—this busty babe is now the biggest diva we've ever worked with! While her prices for getting pied are now untenable ($100 per pie), we're able to find a loophole when it comes to slime 😜 Wearing a tight, white t-shirt, jeans and socks, Lila takes three super chunky slimings (light green, neon green and chocolate), stripping to her bikini in the process. Oh, and we did manage to smash a round of gooey cream pies in her face while we were at it as well! 
Total run time is 29 minutes. Includes wide angle footage, lots of bikini pie posing (clean), as well as focus on Lila's messy white socks. All footage filmed in gorgeous 1080 HD.