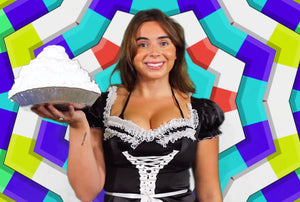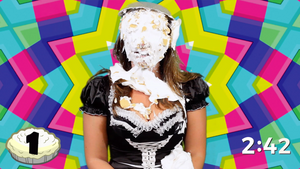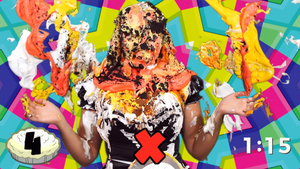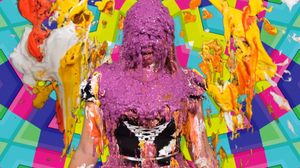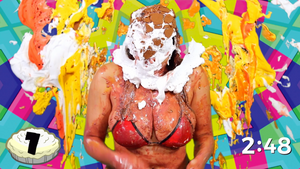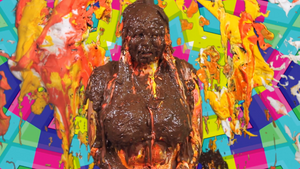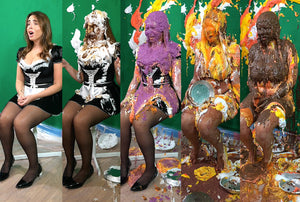 Maid To Be Messy "Lila"
Hold on to your hats, everyone, because it's an all-new messy gameshow episode starring beautiful new model, Lila! This busty Latina was absolutely positive she would win the grand prize trip to Hawaii, but that was before we set the game to 'Expert Mode' 😜 Wearing the sexiest French Maid costume with stockings and heels, Lila takes 16 super sloppy pies and 4 chunky slimings, eventually stripping down to a micro bikini. When it's all over, she's left mopey and miserable at the fate that's befallen her. Guess she was just.......Maid to Be Messy???
Total run time is 41 minutes. Includes edited gameshow episode plus wide angle bonus footage (not to mention a juicy pie to the butt!). All footage filmed in gorgeous 1080 HD.