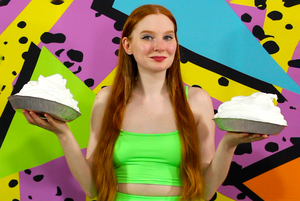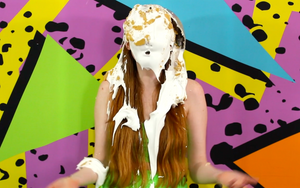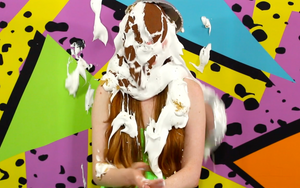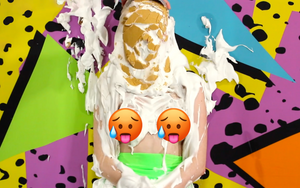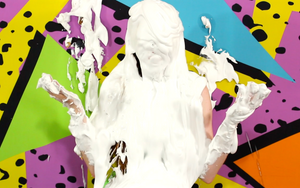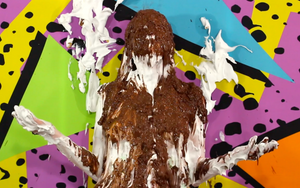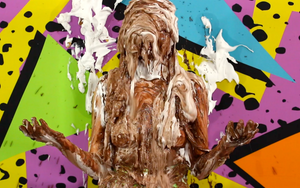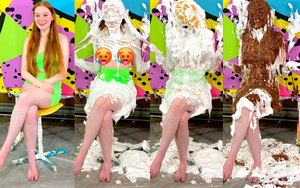 QuickSplats-003 "Lindsay"
Lindsay's in the studio again, wearing a bright green club outfit, but unfortunately she won't be getting messy today 😢 Apparently it was just too much work getting clean after the first shoot, getting it out of her long hair, blah, blah, blah...Good thing is, it doesn't take much to get pied again 🍀 Watch Lindsay take a round of sloppy pies in the face—including an amazing shaving cream sliming—and a chunky chocolicious slopping (times 2!) to finish things off! Top comes down along the way 👌

Two buying options include Condensed and Extended Versions.

CONDENSED: Edited scene includes main camera angle. Total run time is 8 minutes. 
EXTENDED: Includes three camera angles (main, 45º and wide). Total run time is 24 minutes.
All footage filmed in gorgeous 1080 HD.